Super easy, juicy, melt-in-your mouth baked pot roast with carrots!
For us Thanksgiving involves the gathering of family and friends and LOTS of comfort food. My mom's finger-licking Pot Roast is a highly requested favorite alongside our turkey and dressing.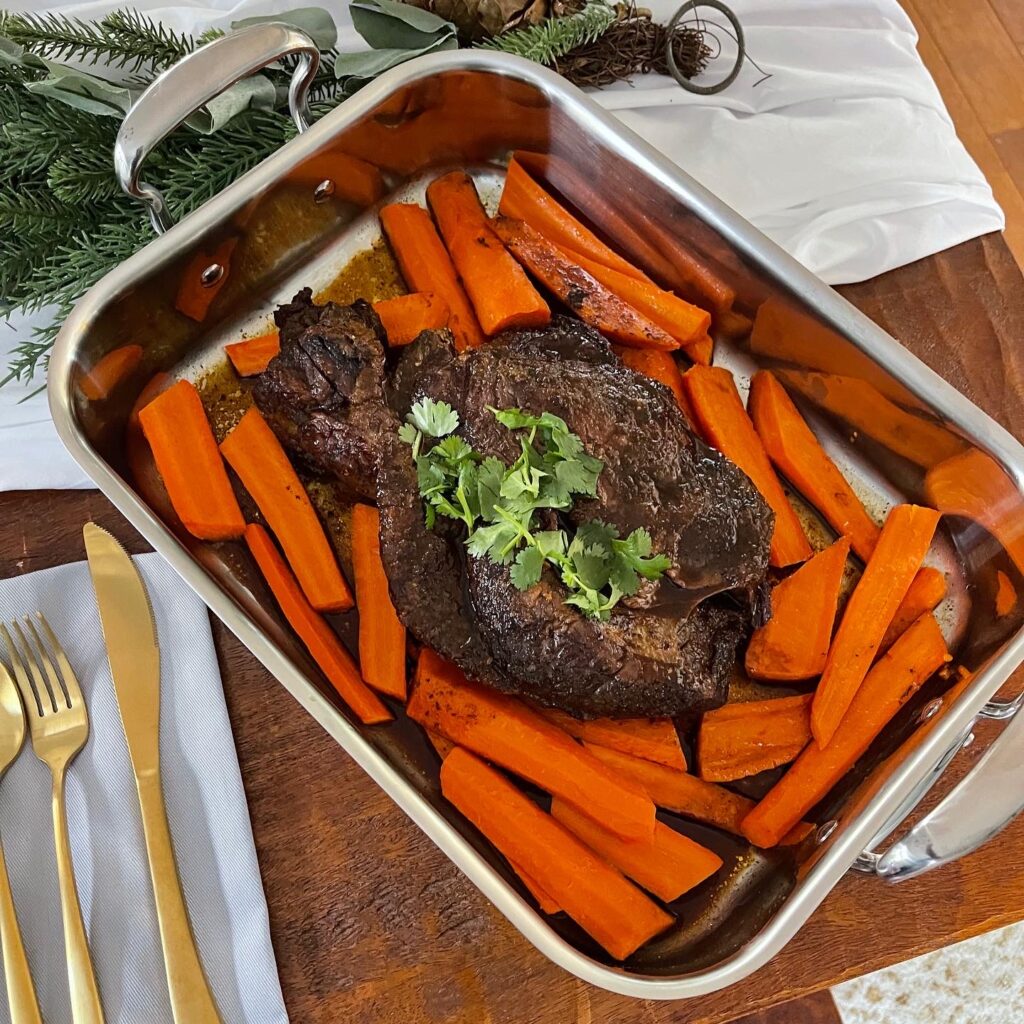 I've been cooking for years, under the tutelage of my mom's keen eye. She isn't much for recipes so I did my best (below) to outline our process for melt-in-your mouth baked pot roast with carrots!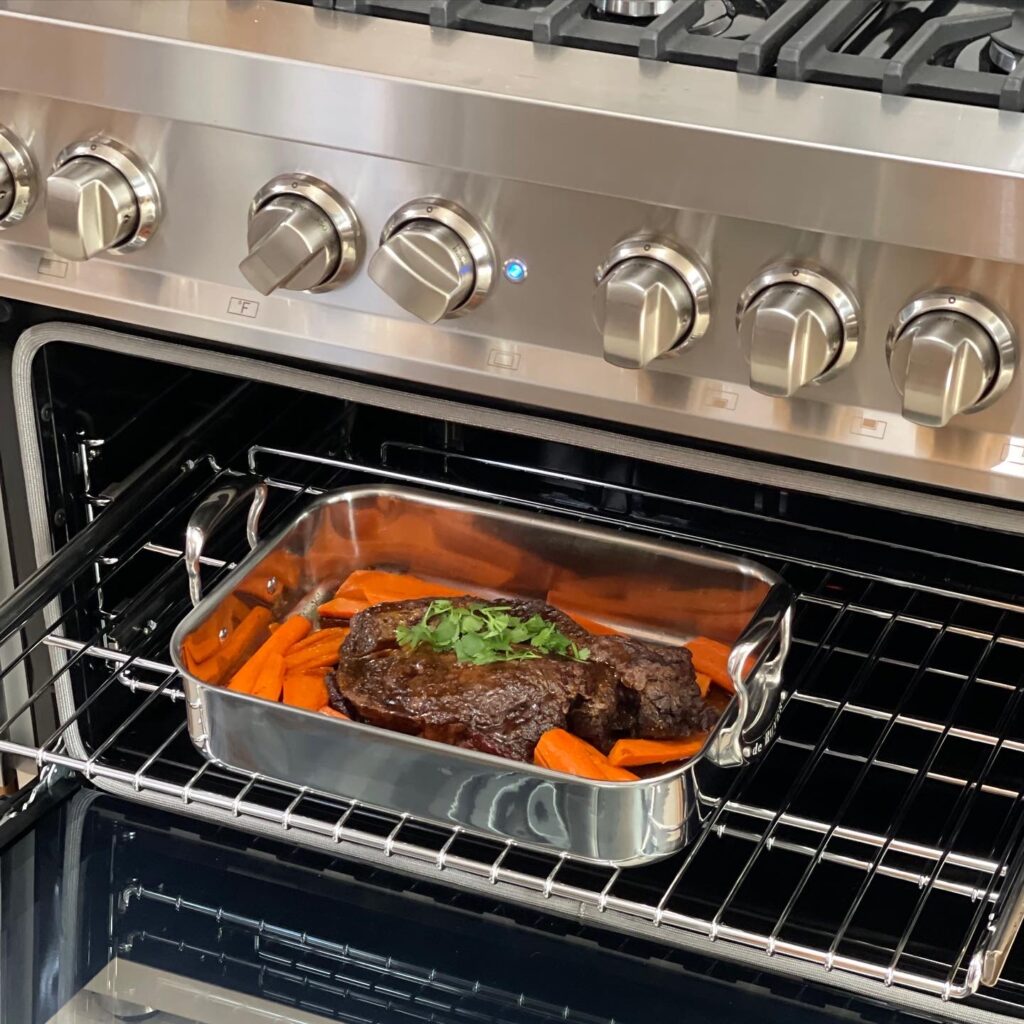 RECIPE:
3-5 lb boneless chuck roast 
1/4 cup vegetable oil
1 cup of flour
5-6 Beef bouillon cubes
1/4 cup of Worcestershire sauce
Garlic (fresh), to your taste
Onion powder, to your taste
Kosher salt, to your taste
1/4 cup combined of fried oregano, basil & thyme
Fresh cilantro (garnish)
Juice from one fresh lemon
One bag of carrots, cut lengthwise
DIRECTIONS
Wash your beef, season it with the ingredients as listed.
Let rest and marinate for 20 minutes
Use flour to sprinkle all over meat, removing excess.
In a hot frying pan with the vegetable oil, sear the chuck, turning it on all sides , for about 5-7 minutes or until nice and brown.
Place chuck in roast pan
Roast the chuck uncovered at 425 degrees for roughly 30 minutes.
Reduce temperature to 300 and bake for about 4 hours (til fork tender).
TIP: Add carrots last hour of cooking so they wont be mushy.
Enjoy!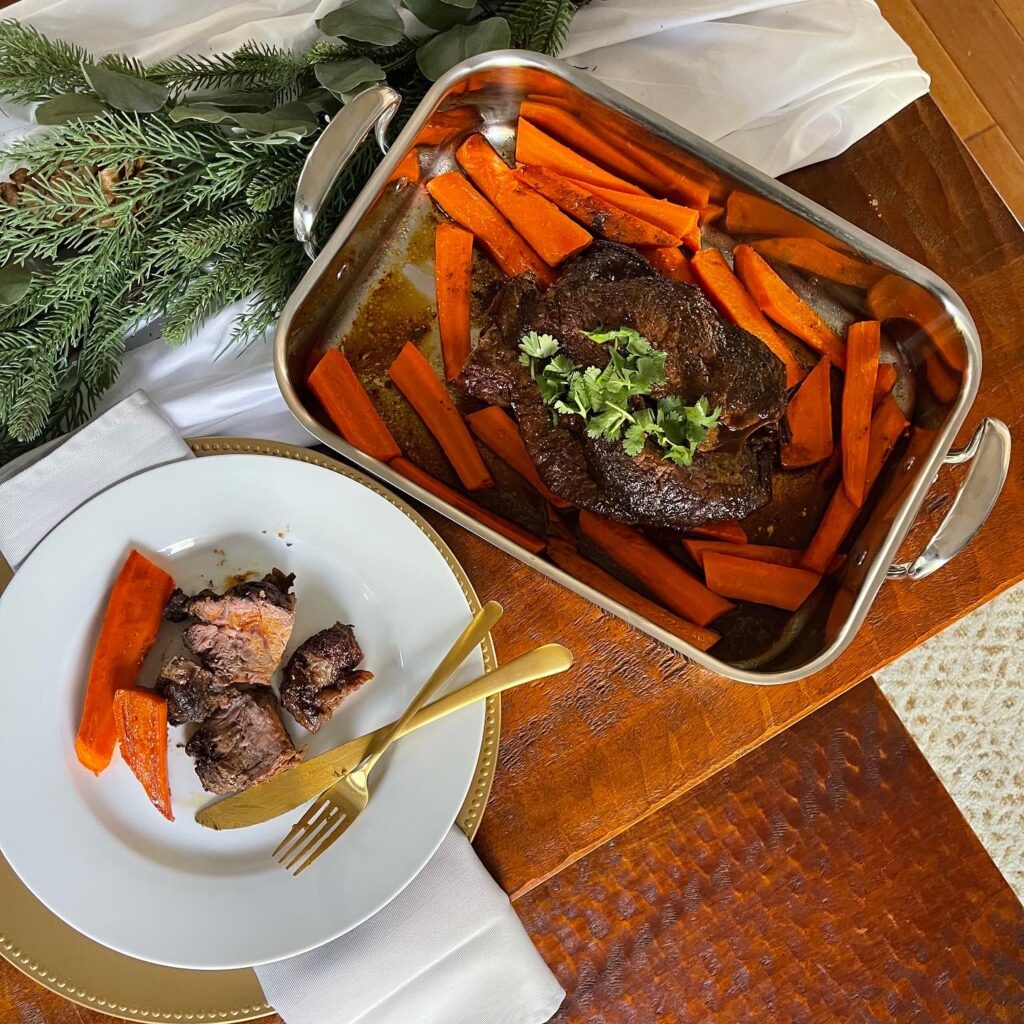 I'm so glad you stopped by! Be sure to check in weekly on this blog for updates and also catch up on my daily lifestyle and home decor tips by following me on the gram @thefarafix