Ready to spice up your holiday cocktail parties? Let's dive in!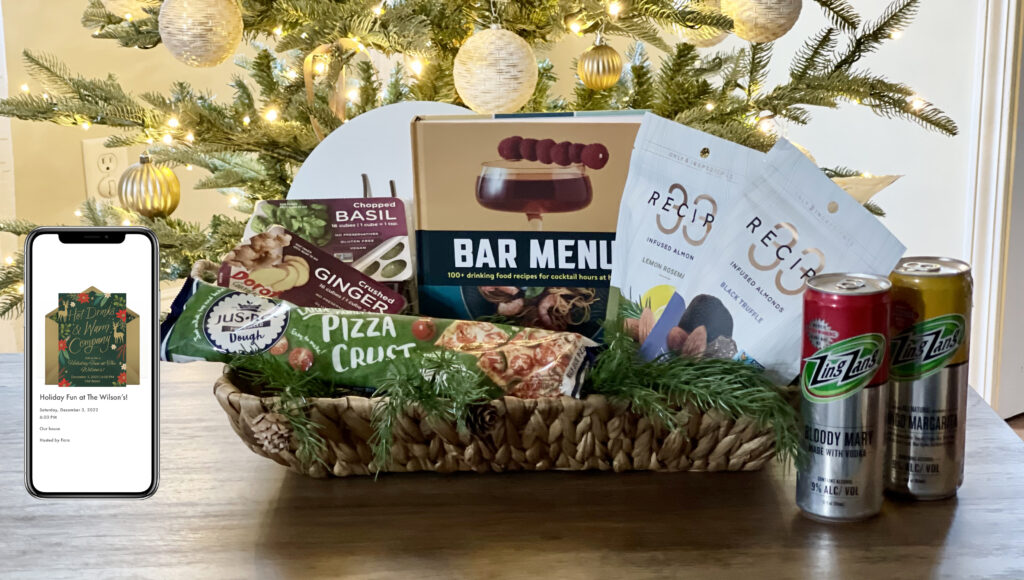 This is my favorite time of year to entertain at home with lots of good food and great company to celebrate the season's greetings! Whether you're hosting an intimate gathering, your PTA moms or your whole neighborhood, these items I'm featuring today are sure to elevate your party game and earn you major kudos!
** This post is sponsored by Babbleboxx, however, all opinions are my own.
Looking to impress your guests with amazing appetizers,
entrees and desserts? Use Jus-Rol!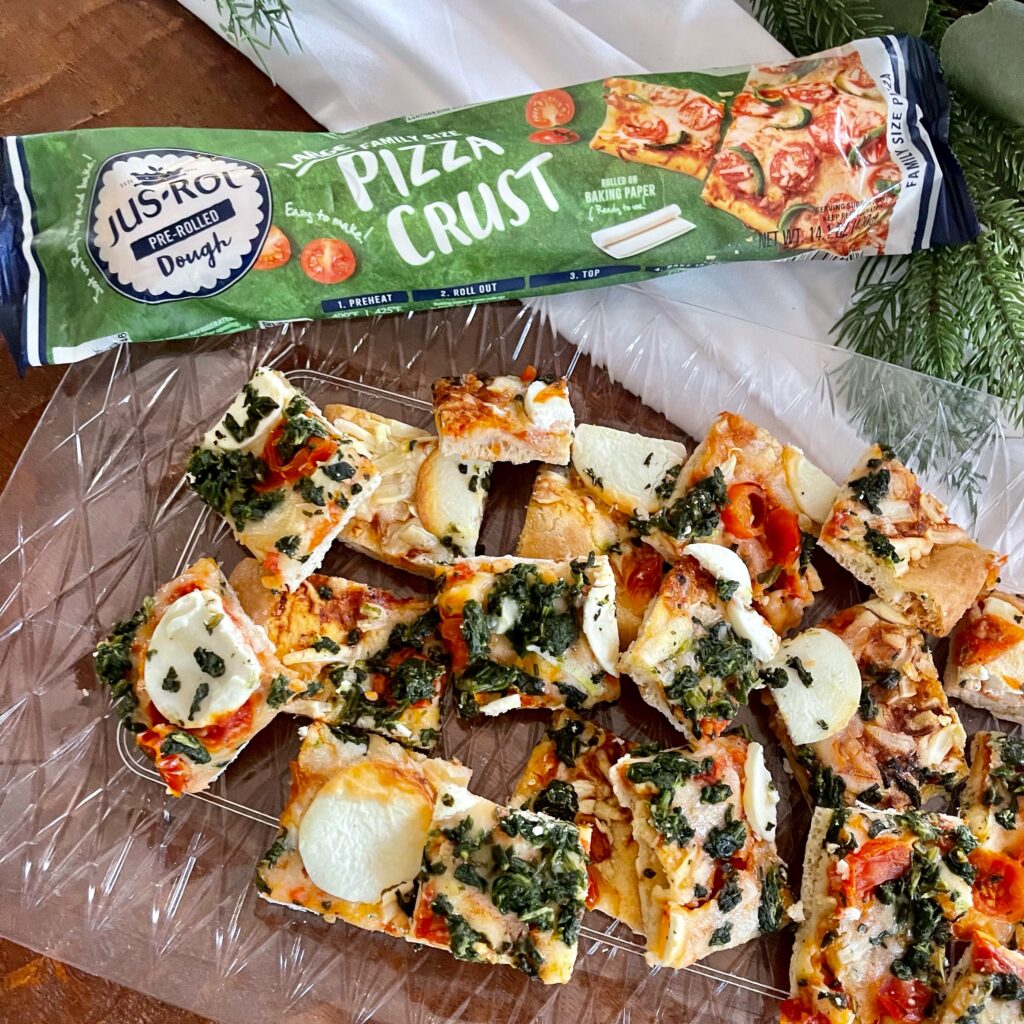 Jus-Rol products are easy to use. Their refrigerated dough offer convenience and great taste. Their product line includes:
Today I'm sharing one of my favorite ways to use their thin pizza crust, using just a few ingredients: pizza sauce, goat cheese, freshly sliced tomatoes, chopped herb mix (basil and cilantro) and mozzarella cheese. These flavors together are out of the world! I like to cut them into squares to serve as an appetizer.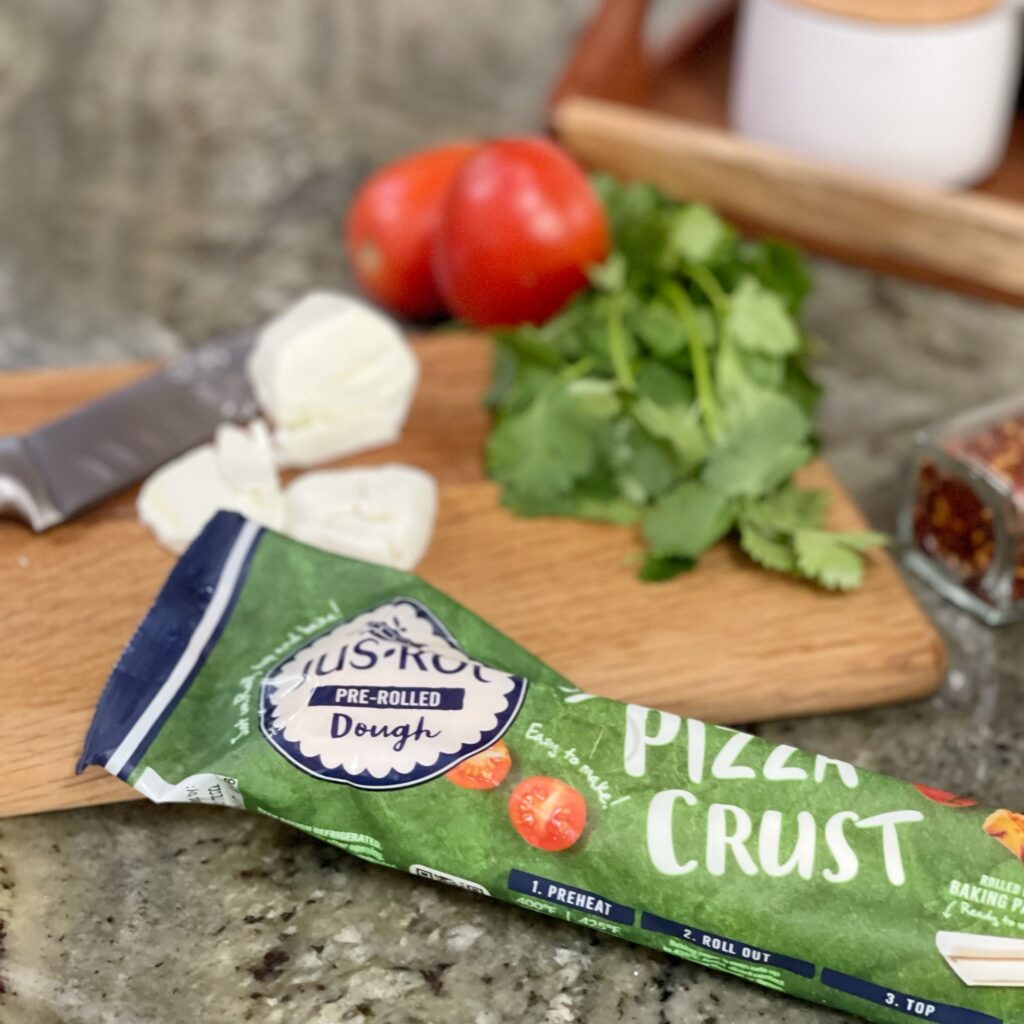 BTW, their pizza dough can be placed with the attached baking paper directly on a baking sheet and into an oven or used without baking paper on a pizza stone.
A few more reasons we love Jus-Rol:
Non-GMO, no artificial flavors/colors, high fructose corn syrup or bleached flour.
All products are vegetarian.
Comes rolled on baking paper for easy prep and clean up.
"Made in the USA" with the finest US and imported ingredients.
Wanna try these? Find a retailer near you: https://jusrol.com/store-locator/
Easy cocktails, anyone? Try Zing Zang!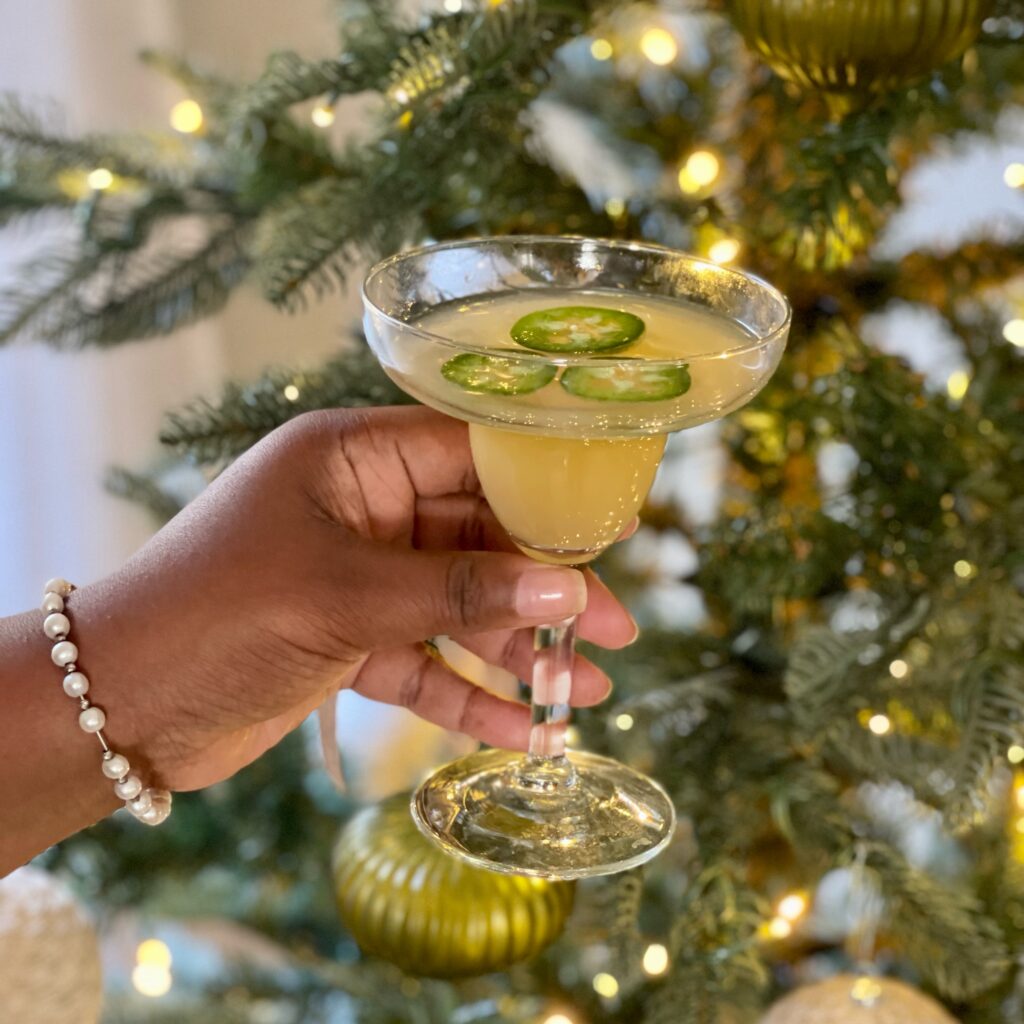 When entertaining, I look for delicious options that are EASY to pull together and Zing Zang Bloody Mary with Vodka Canned Cocktails check all the boxes!
This is the #1 selling Bloody Mary Ready-to-Drink Can. And it packs a great punch as each can has 9% ABV, the equivalent of two cocktails per can.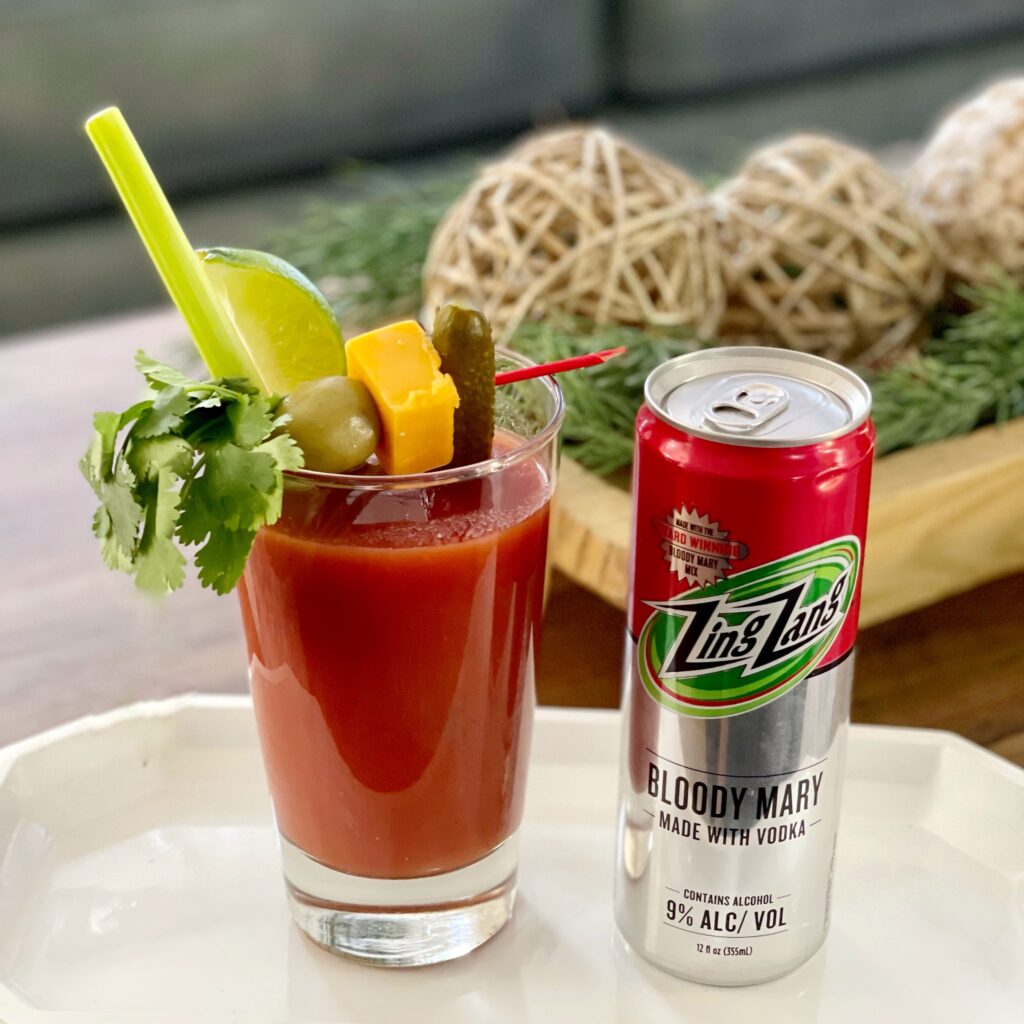 We enjoy the occasional Bloody Mary at home and with friends. I like mine with all the trimmings while my husband drinks his directly from the can. Either way, it's always delicious!
If you prefer something a little sweeter, try the Zing Zang Mango Margarita with Tequila Canned Cocktail. It's by far one of my favorites, especially with some chopped jalopeno. It's made with all-natural ingredients and has no high fructose corn syrup, artificial dyes or preservatives.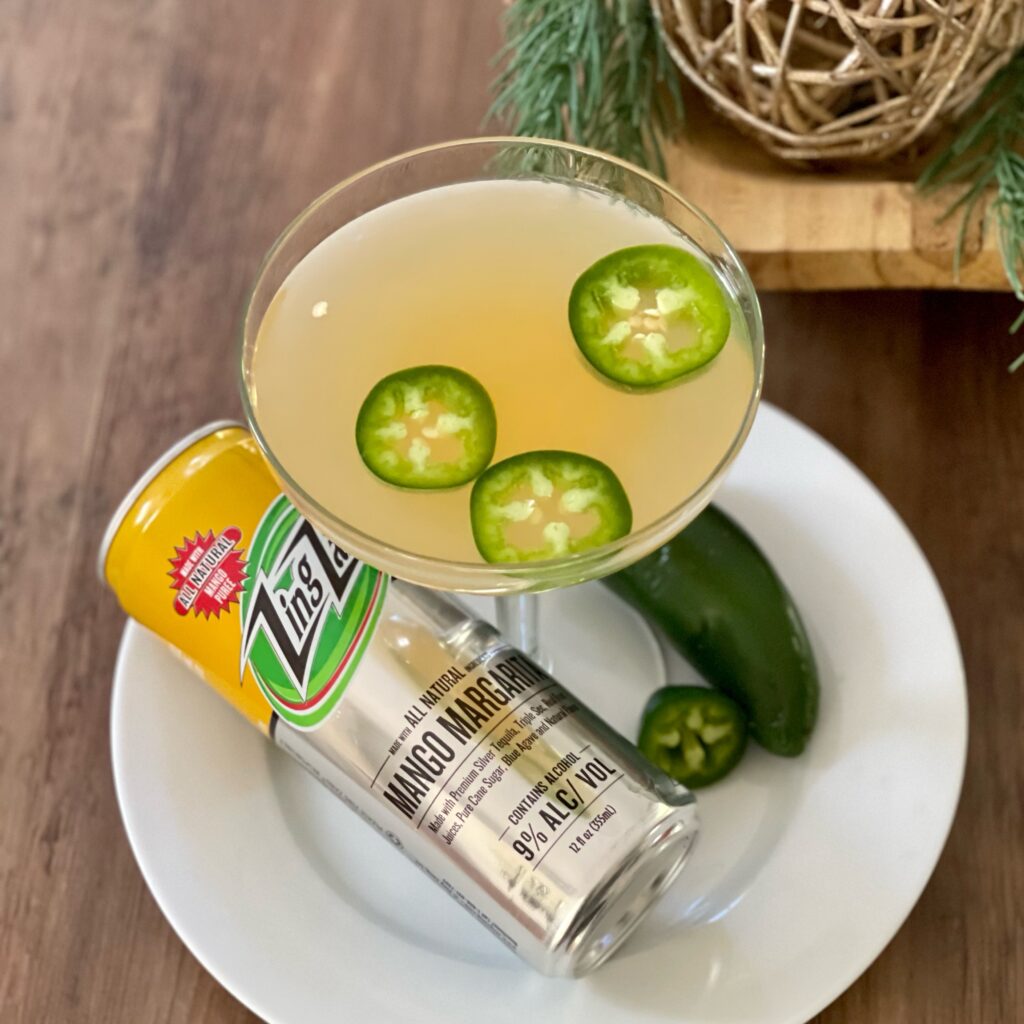 Zing Zang cocktails are perfect for happy hour, TacoTuesday, home parties, brunches, tailgates, and more!
Get yours at a store near you!
Can't have a party without an invite. Use Punchbowl!
You can't eat all this good food by yourself! Punchbowl makes it so easy to create beautiful, theme-inspired online invitation that will WOW your guests.
This year's Holiday Invitation Collection features some 300+ gorgeous online invitations for Thanksgiving, Christmas, Hanukkah, Kwanzaa, New Year's, and Holiday celebrations.
And aside from being super convenient, it's also very user-friendly:
Choose and customize a design
Add event details, choose fonts, colors, and design accents
Customize your invite using their poll features, etc.
My favorite part: Punchbowl will deliver your invites instantly via text or email to your guests and track RSVPs for ya! Get started here.
Need a little cocktail-making inspo? Check out Bar Menu!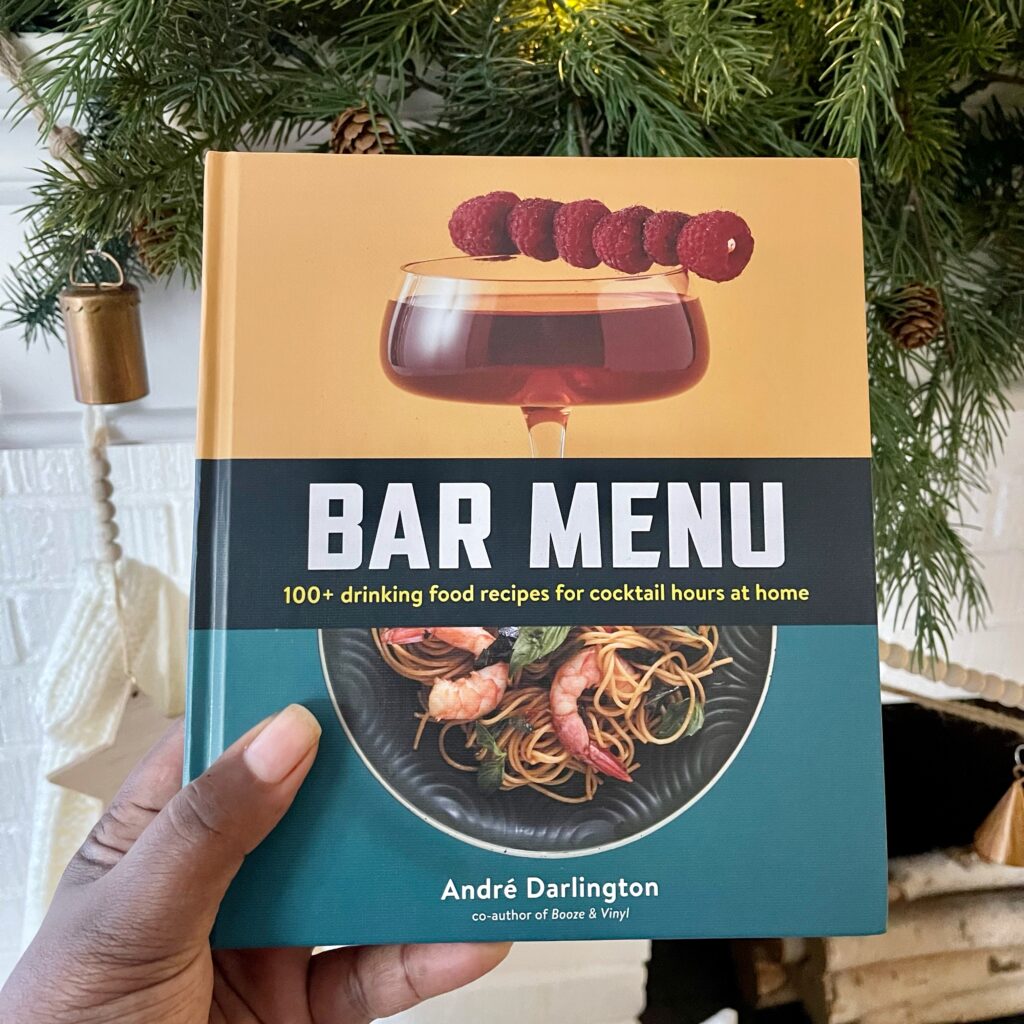 I love a good cocktail and I'm always looking to experiment with different combinations but sometimes need a little help. Bar Menu is a great cocktail recipe book that takes you step by step to creating cocktails to impress!
With with its full-color photographs, more than 30 cocktail recipes and some 100 food recipes (paired suggested drink options), Bar Menu is the perfect book to upgrade your events and broaden your palette.
Oh, and it makes for a nice holiday gift! Get yours here!
Every cocktail party needs a little crunch. Try Recipe 33!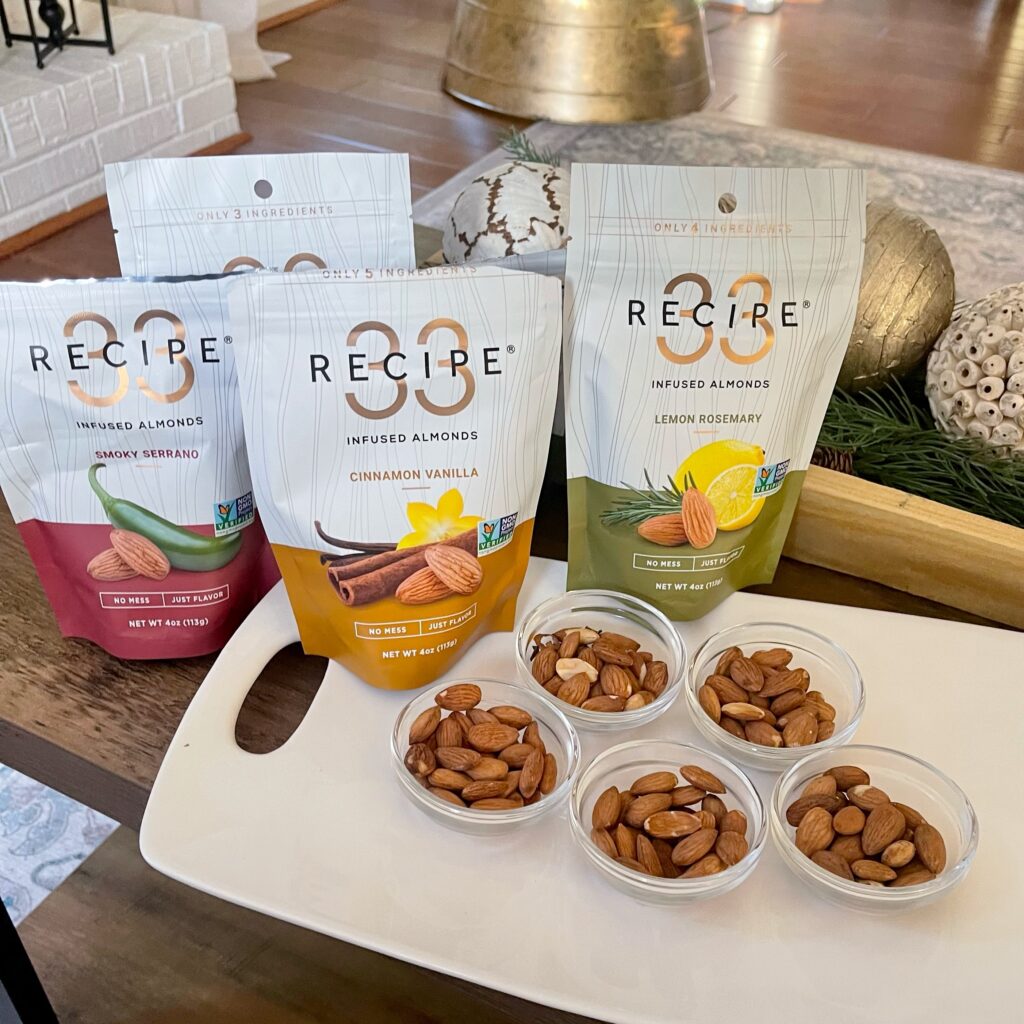 We're talking the good crunch, the healthy, spiced and flavored nuts that are delicious alone or paired with your favorite cocktail and DOES NOT leave mess that ends up all over your guests' hands!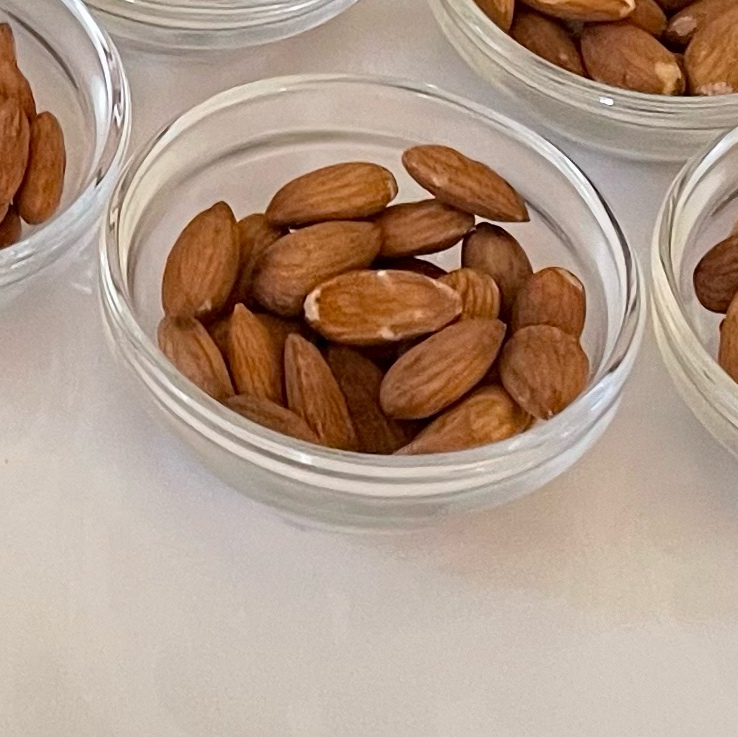 Yup, that's Recipe 33. Their almonds are made with real ingredients, infused with garlic dill (actual garlic chips and dried dill), lemon rosemary with lemon wedges and sprigs of rosemary. And the black truffle, smoky serrano is soo good.
I especially love their cinnamon vanilla with the cinnamon sticks and dried vanilla bean pods inside the packaging. Admittedly, I love these atop greek vanilla yogurt for a quick and healthy snack. YUM!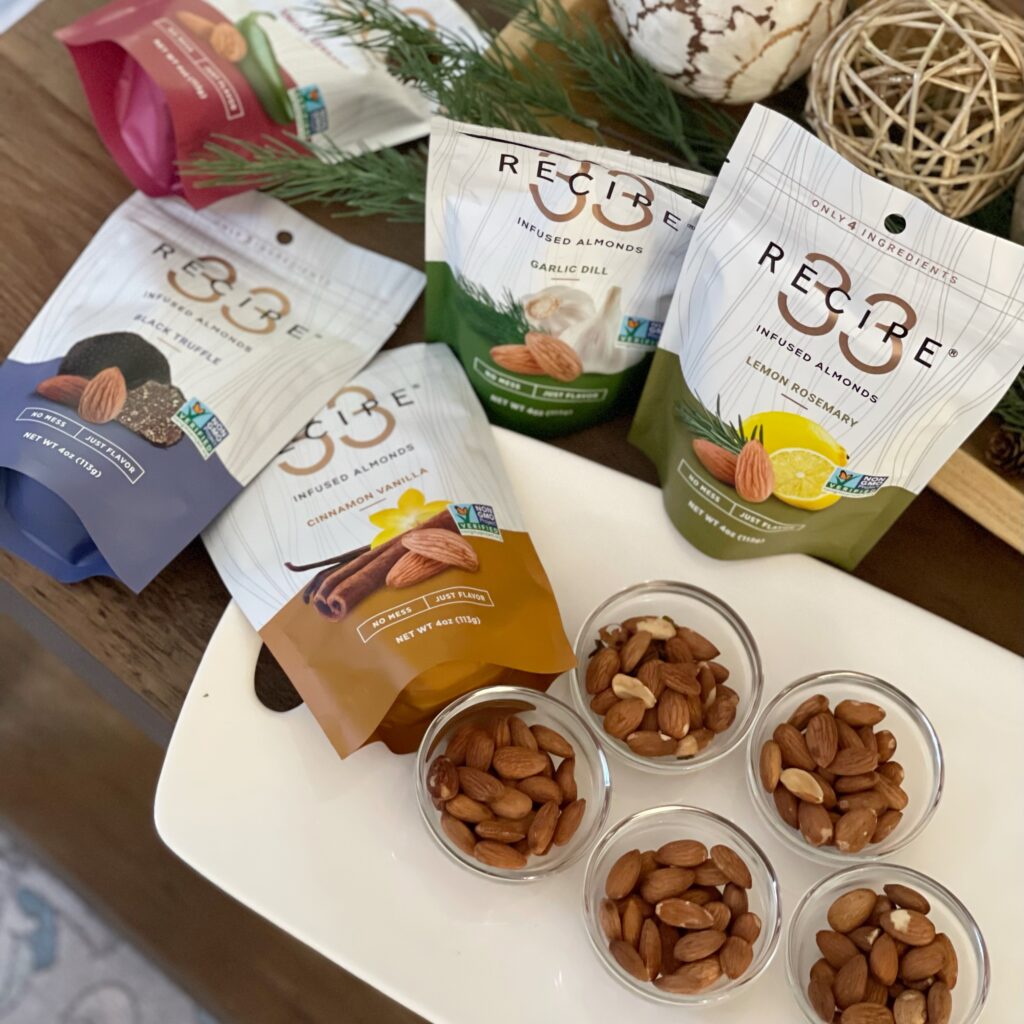 Definitely check these out! They're great for an on-the-go snack, dressing up your salads or level up your next charcuterie board.
Shop & Save: click here to save $2.00 on any 4oz bags – use code "TryRECIPE33
Elevate the flavor of your foods with Dorot!
Wanna level up your green beans? Try kicking them up a few notches with Dorot Gardens garlic and ginger, soy sauce and honey!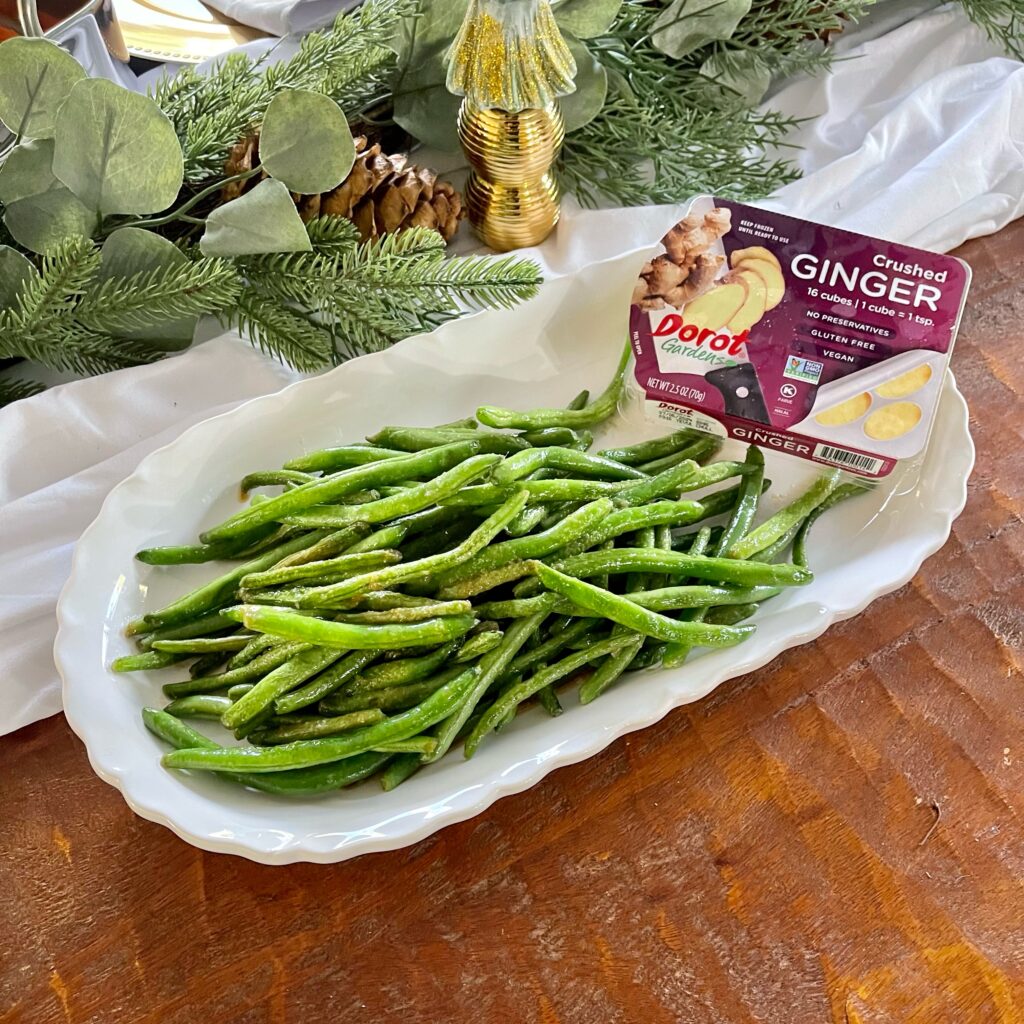 Dorot cubes are a total game-changer, in both ease and flavor. They are easy to use, require zero chopping and don't create a mess. Just pop a pre-portioned cube and add to effortlessly season and flavor your dishes.
Dorot Gardens harvests their products to process and flash freeze within 90 minutes. Dorot cubes come in eight different flavors: Crushed Garlic, Crushed Ginger, Chopped Basil, Crushed Turmeric, Chopped Cilantro, Chopped Parsley, Chopped Dill and Sauteed Onions.
I purchased mine from at Walmart. They are also available at Kroger.
Quick recipe on my asian green beans:
Sautee freshly washed cut green beans in olive oil and stir often
Add 2 cubes (or 2 teaspoons) of Dorot Ginger
Add 1 cube (or 1 clove) of Dorot Garlic
After about 5-8 minutes, Add 1/4 cup of soy sauce
Add 1 tablespoon of honey
Stir, remove from fire and serve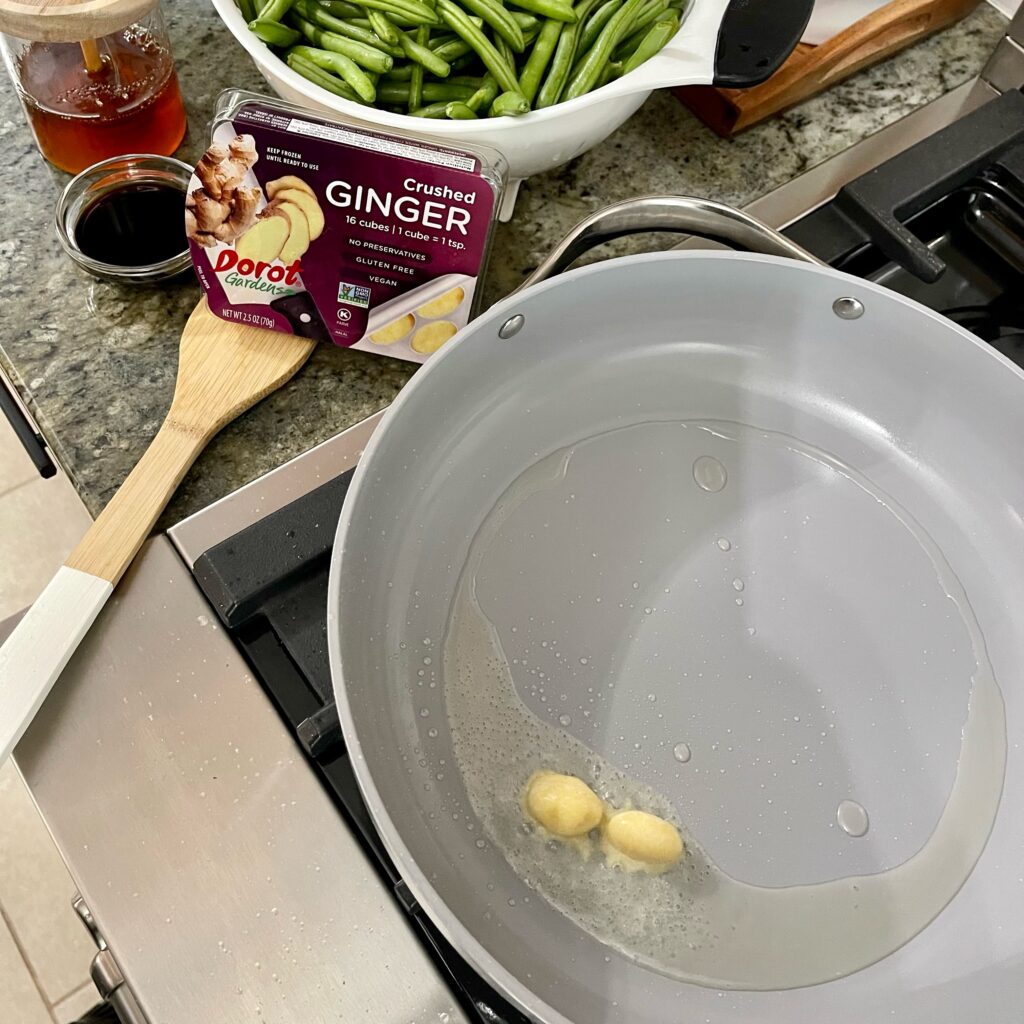 ---
I'm so glad you stopped by! Be sure to check in weekly on this blog for updates and also catch up on my daily lifestyle and home decor tips by following me on the gram @thefarafix