Homegating anyone? Here are my top five must-have snacks!
If you prefer to watch the games at home and enjoy football season in the cozy comfort of your home, then this one's for you!
Below are some of my favorite "homegating" snack and food options. They're easy to pull together and taste delicious.
This post is sponsored by BabbleBoxx. All opinions are my own.
1. Sabra Hummus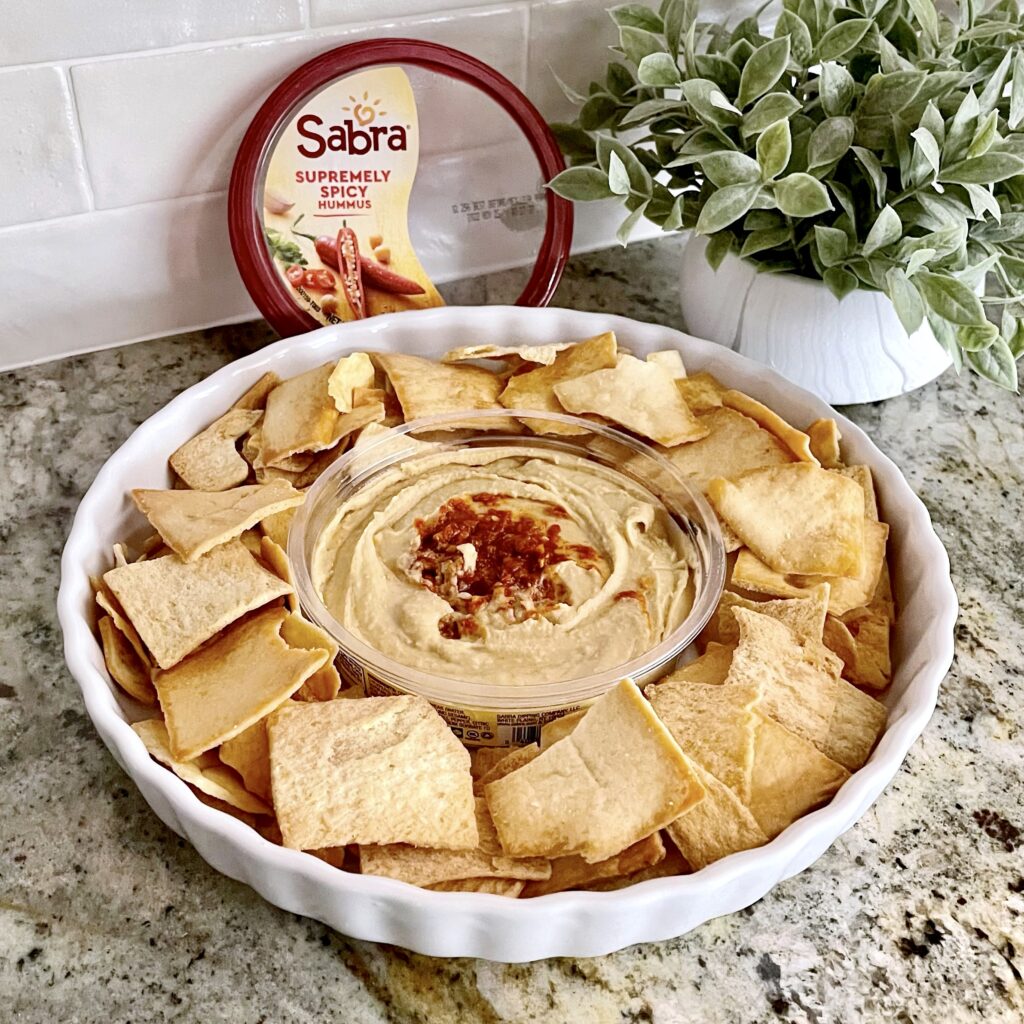 I mean, how can you go wrong with hummus. And Sabra makes the best and creamiest hummus! My daughter and husband love the Sabra Spicy Hummus and my son and I prefer the Sabra Classic Hummus. A win-win for everybody.
You can always count on Sabra hummus to be a go-to and a game-day favorite. Whether paired with carrot or celery sticks, or pita bread or chips, it definitely answers the call of hunger.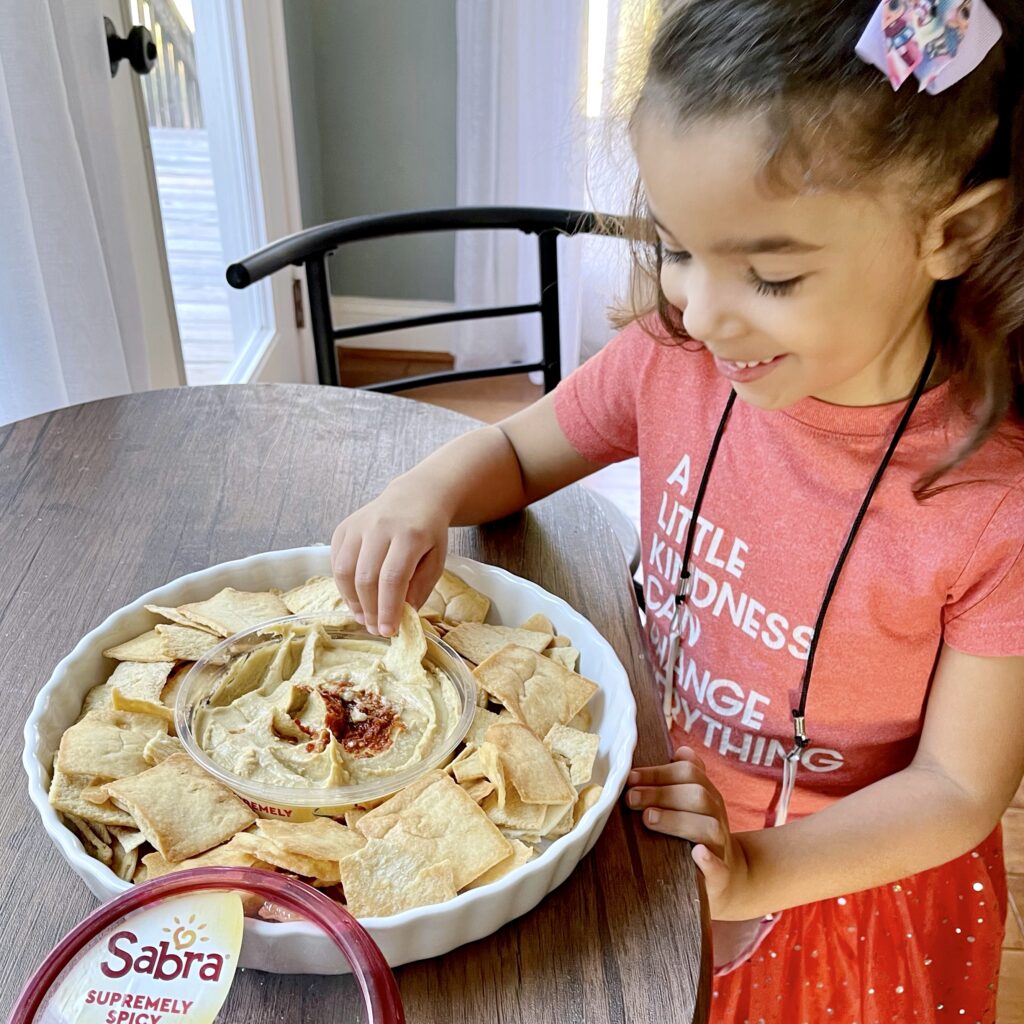 And it's one of those snacks where I don't have to worry about my waistline — Sabra Classic Hummus fits a variety of diets and lifestyles. It's vegetarian, vegan, gluten-free, kosher and non-GMO. Check them out at www.sabra.com
2+3. Roland Foods (Fig Jam & Organic White Truffle Oil)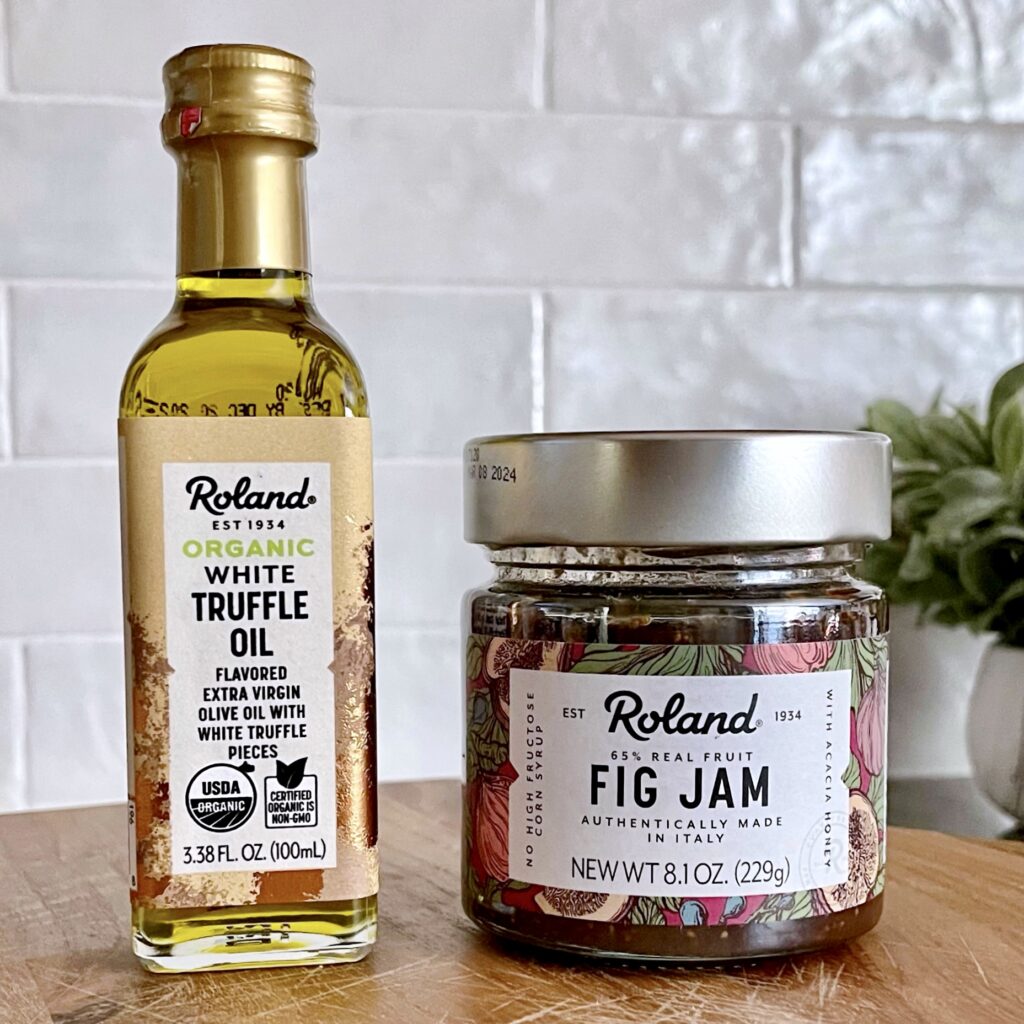 Get those charcuterie boards ready! One of my favorite Roland® food products is their Fig Jam — it's light with a fresh honeyed fig flavor and a pleasant crunch from the seeds of the figs. YUM! I love it paired with sharp cheddar cheese and crackers or with goat cheese and cured pepperoni slices.
And for that sweet and savory taste, try this fig jam on homemade flat bread pizza with roasted garlic!
Roland® Fig Jam is imported from Italy contains 65% fig and is made without high fructose corn syrup. This one isn't just for game day; I also enjoy this fig jam on my English muffins and a cup of tea in mornings!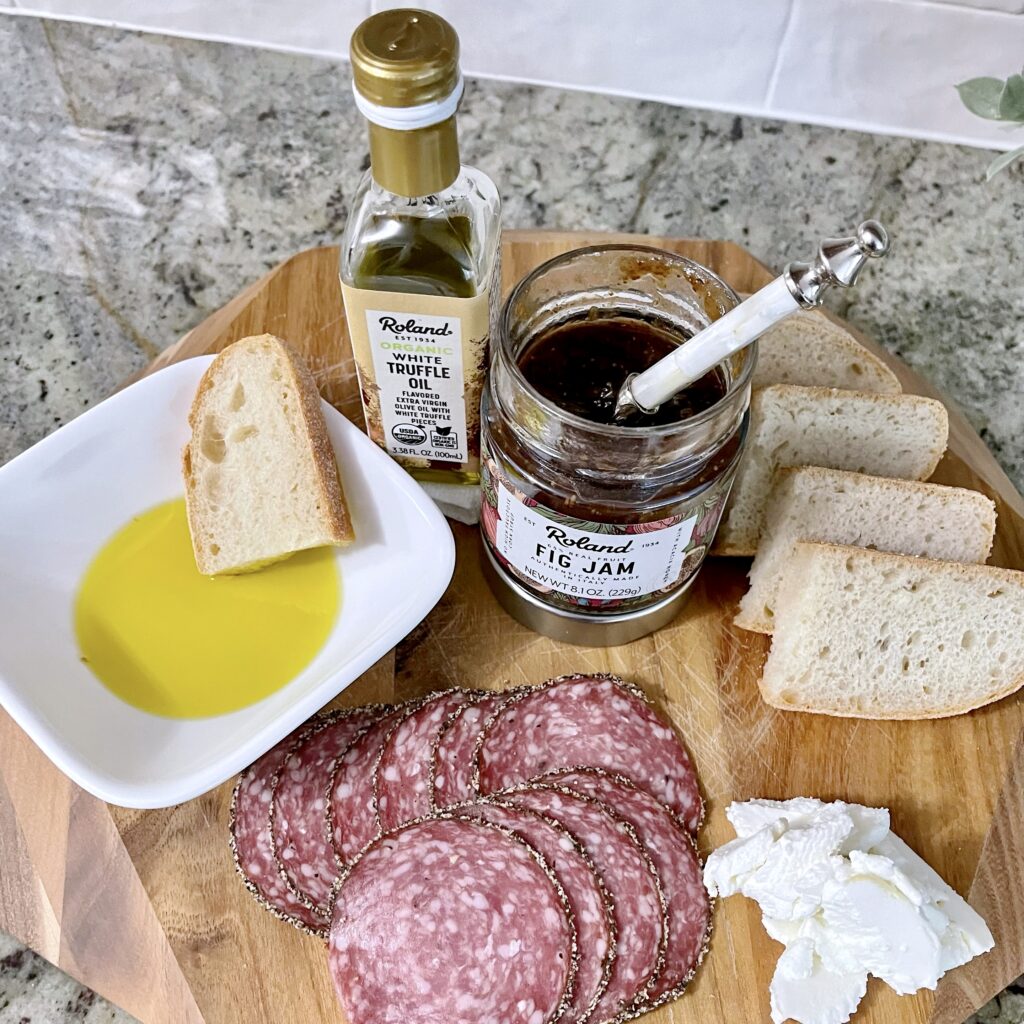 The Roland® Organic White Truffle Oil is so flavorful and smells sooo good with a subtle truffle aroma! It's made with organic truffles sourced from Umbria, Italy.
One of our favorite ways to enjoy this extra virgin olive oil is with a piece of crusty French bread or ciabatta. That's when you really taste the mildly peppery flavor.
Wanna elevate your shrimp risotto? Drizzle this organic while truffle oil over top! You can thank me later.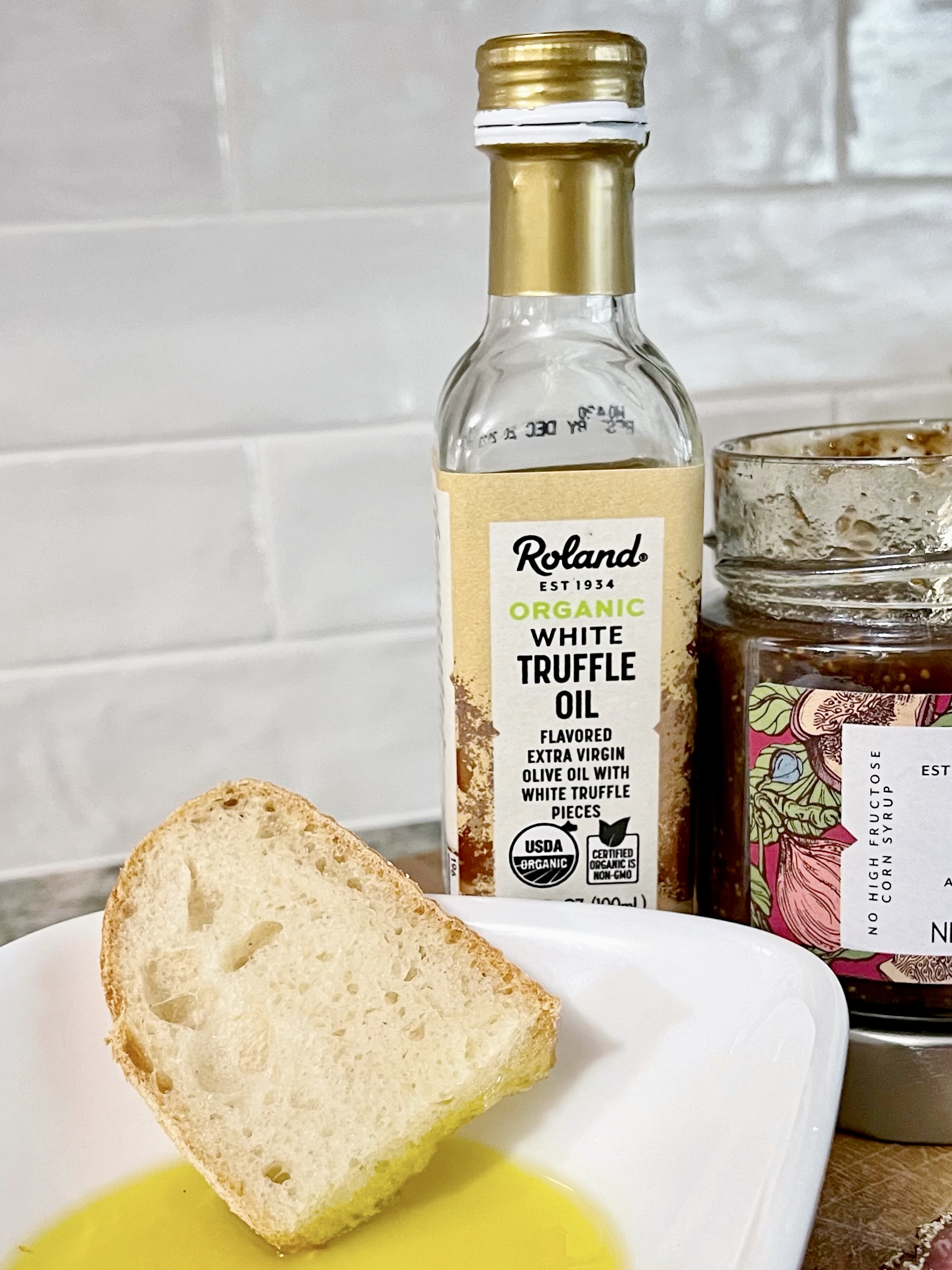 4. ACT II Spicy Popcorn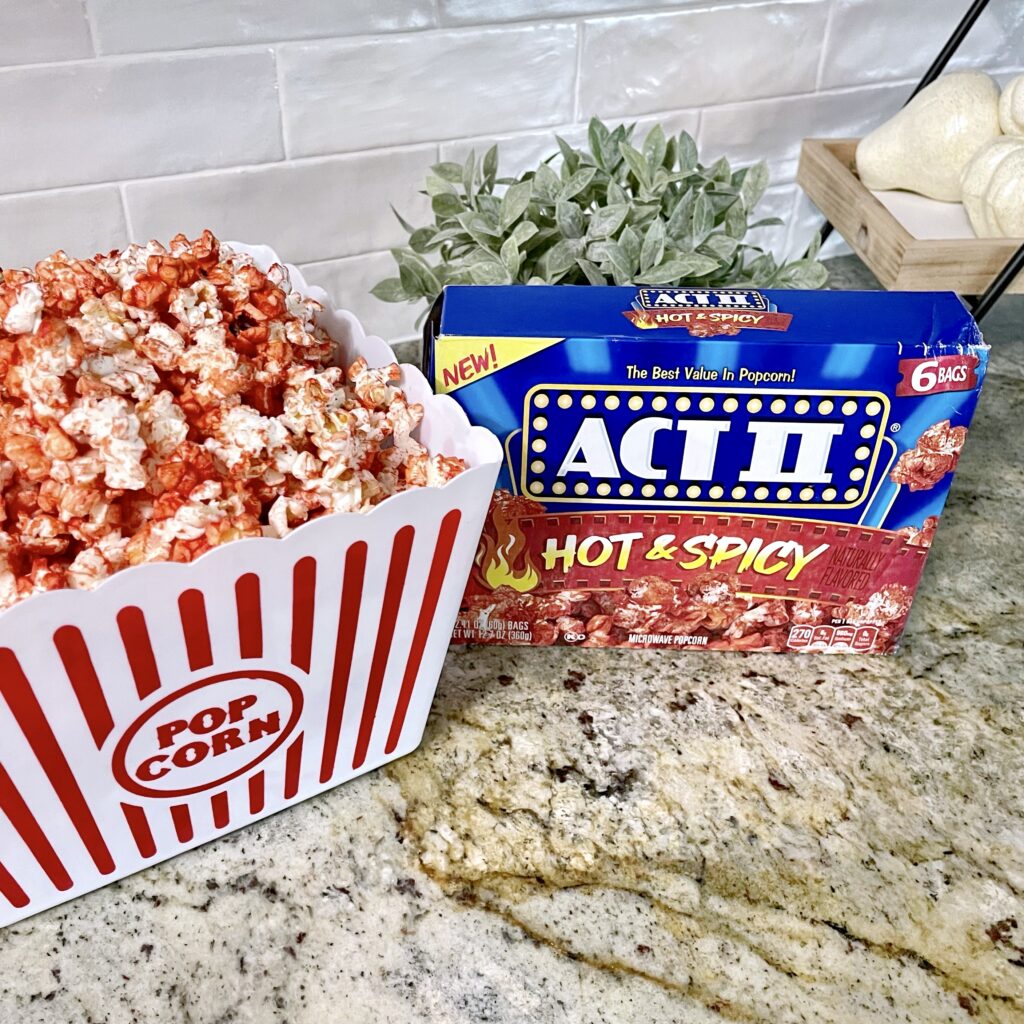 Talk about bringing on the HEAT!
ACT II is by far the best value in microwave popcorn! Love their buttery, delicious flavors but this Hot & Spicy flavor is bold and really POPS! My husband is really enjoying the spicy flavor and pairs it with a well-chilled imported beer.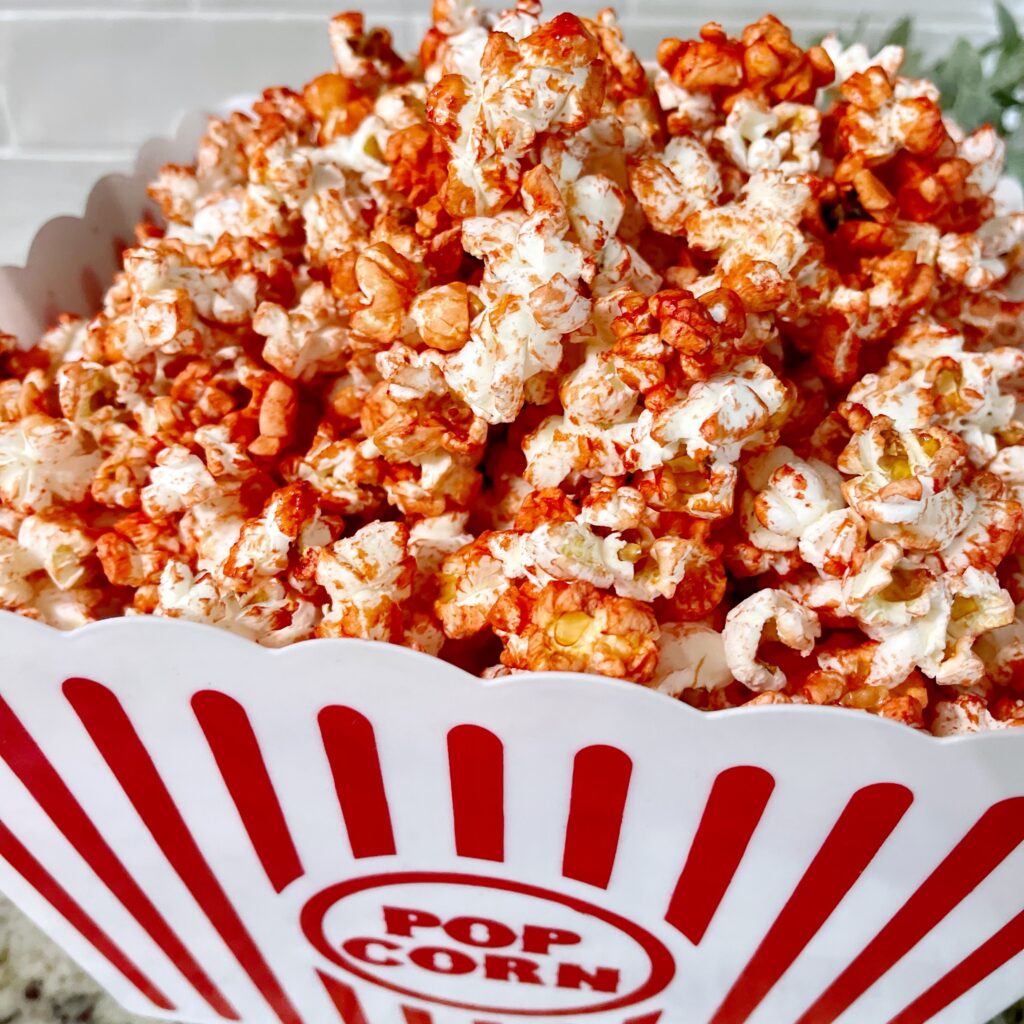 ACT II 's new Hot & Spicy microwave popcorn is what I'd call NEXT-LEVEL snack. Their fluffy, 100% whole grain popcorn kernels pop up in bold red color with a spicy flavor that builds with every bite!
5. Banquet Mega Meals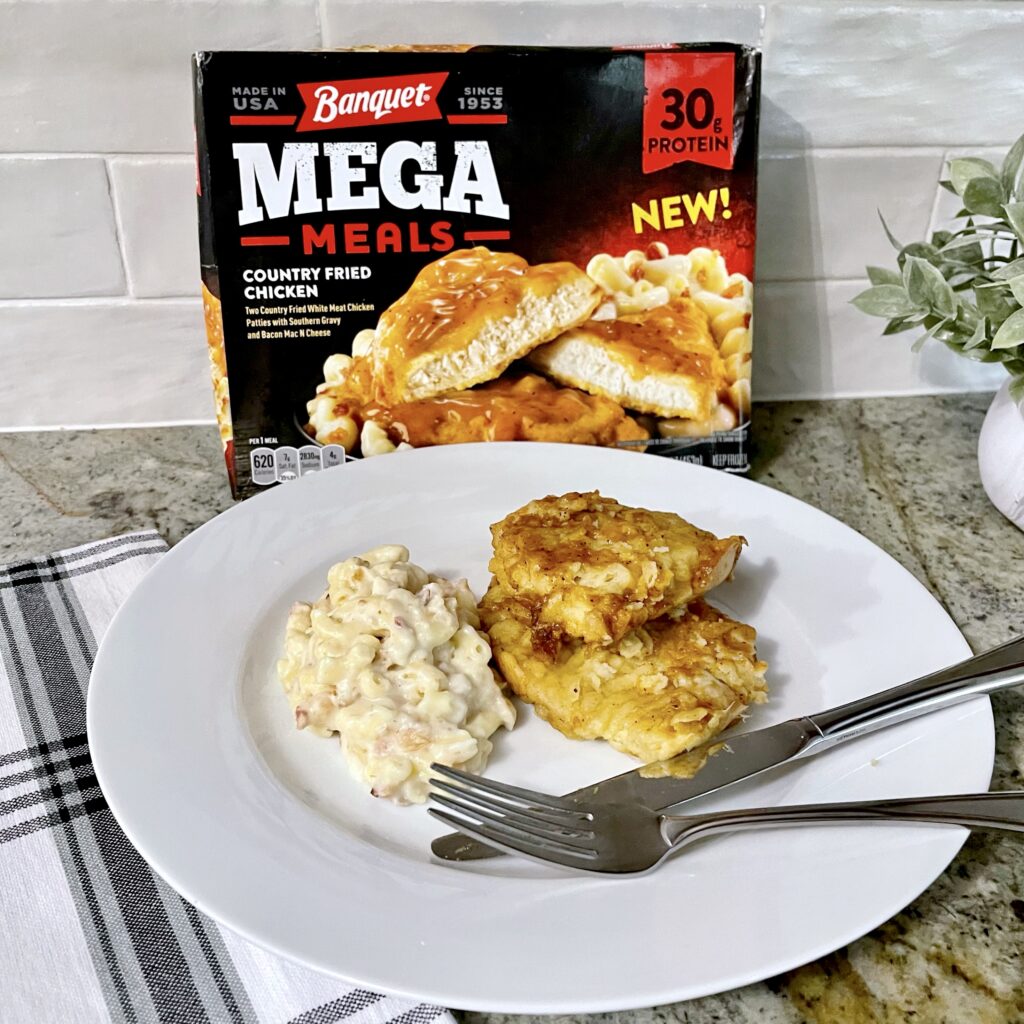 When snacks just aren't enough, get you a Banquet frozen meal!
Banquet has a collection of classic frozen dishes and their MEGA Meals give you more of what you love, bigger portions of your favorite foods!
And speaking of favorite, their Banquet Country Fried Chicken MEGA Meal is a hit with our whole family. It's super easy to make, just pop it in the microwave and in minutes you get a delicious meal with two country fried white meat chicken patties (30 grams of protein) with Southern gravy and bacon macaroni and cheese.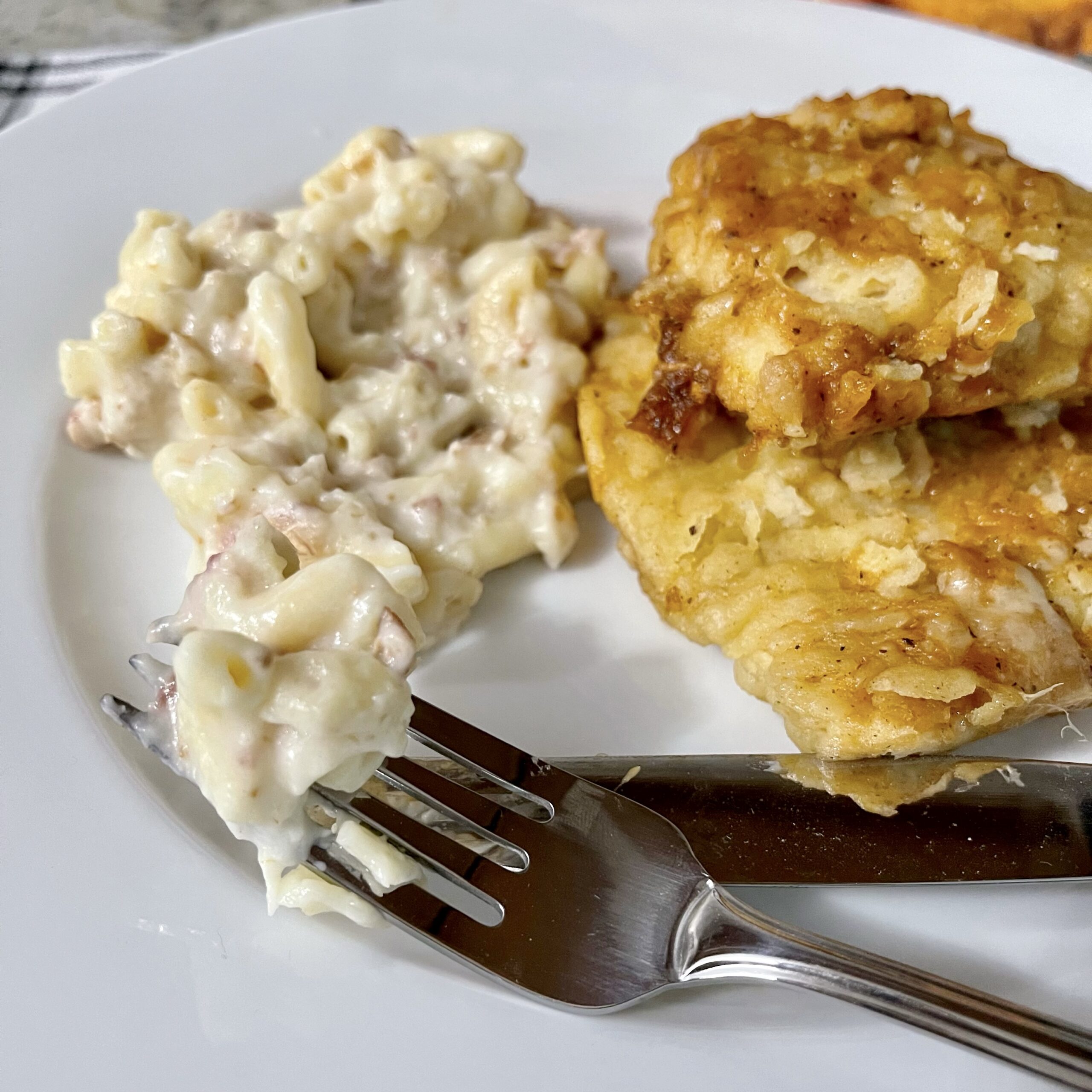 I hope these snack and food options level up your homegating experience. Drop me a comment if you have questions or tell me about your favorite homegating foods!
---
I'm so glad you stopped by! Be sure to check in weekly on this blog for updates and also catch up on my daily lifestyle and home decor tips by following me on the gram @thefarafix