DIY Walk-in Kitchen Pantry Update Complete!
Okay so it took a lot longer than expected but y'all, it's finally done! Our walk-in pantry update is complete and totally organized. And when you have a galley kitchen (however spacious), with two kids, a dog and a husband, you need all the space and organization possible.
Check out PART 1 of our Kitchen Pantry Update with shopping links here!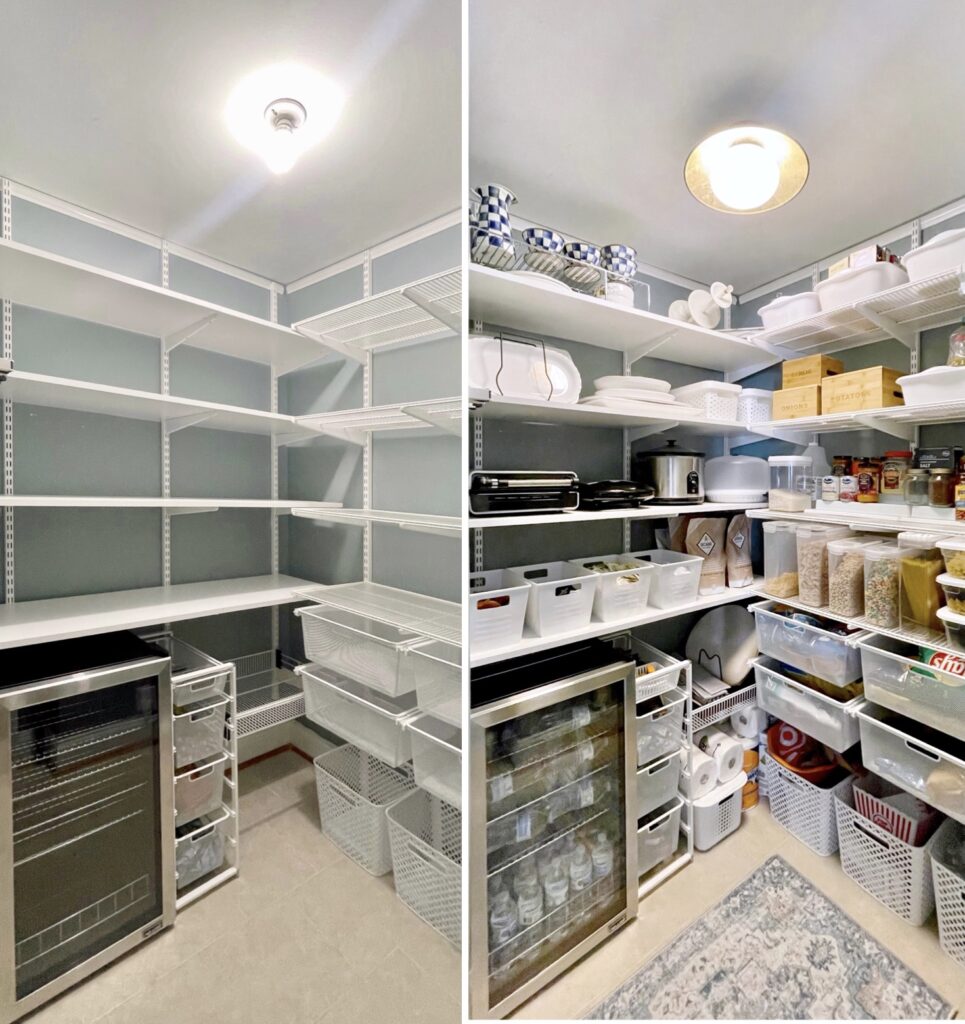 Much was expected of this 5×5 walk-in kitchen. Aside from housing refrigeration for overflow beverages, our pantry also had to store:
extra dishes and large serving pieces
infrequently used electric appliances
table setting linens and accessories
canned and dried goods, and bulk food items
kids' snacks and essentials at kid-appropriate height
kitchen household goods (paper towels, etc.)
housekeeping tools (broom, mop, hand-held vac)
This pantry exceeded my expectations and honestly it took careful planning and organizing to achieve these results. And it works for our whole family!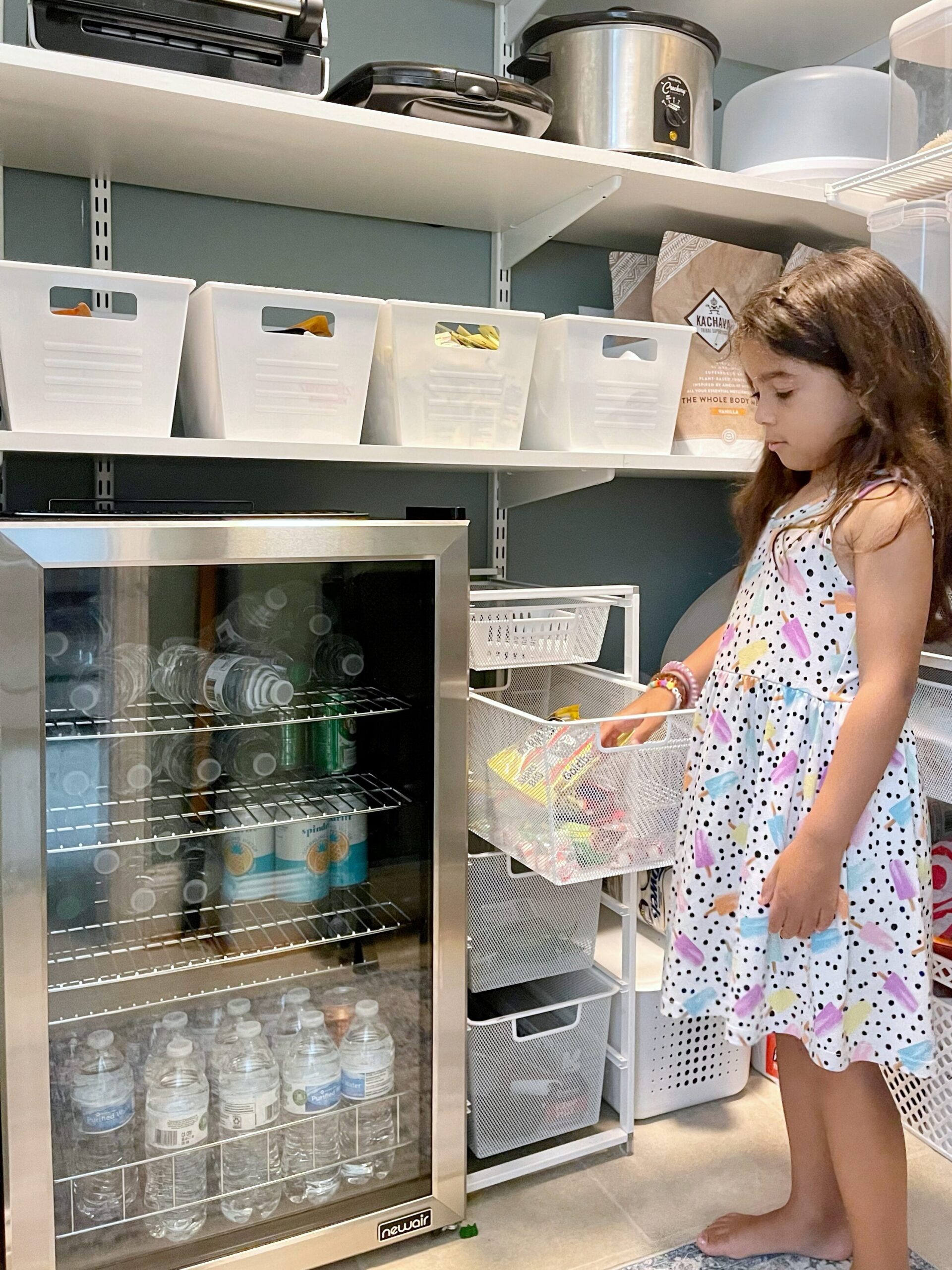 View of Wall B below.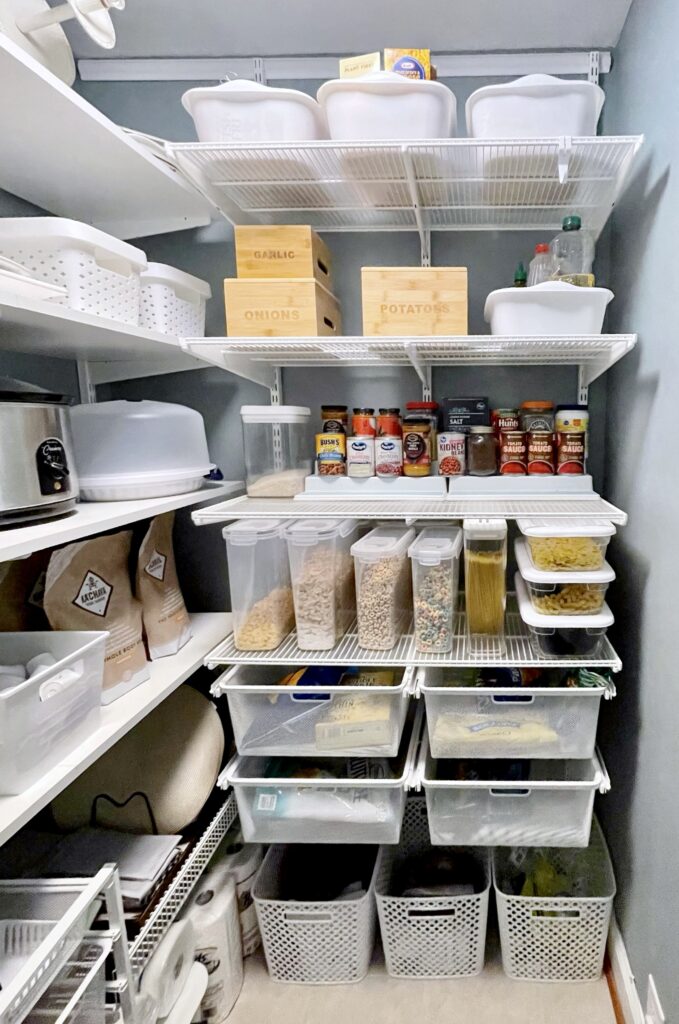 A few more shopping sources can be seen below. The wall color is Silver Mountain Creek Green from Glidden Paints in an eggshell finish.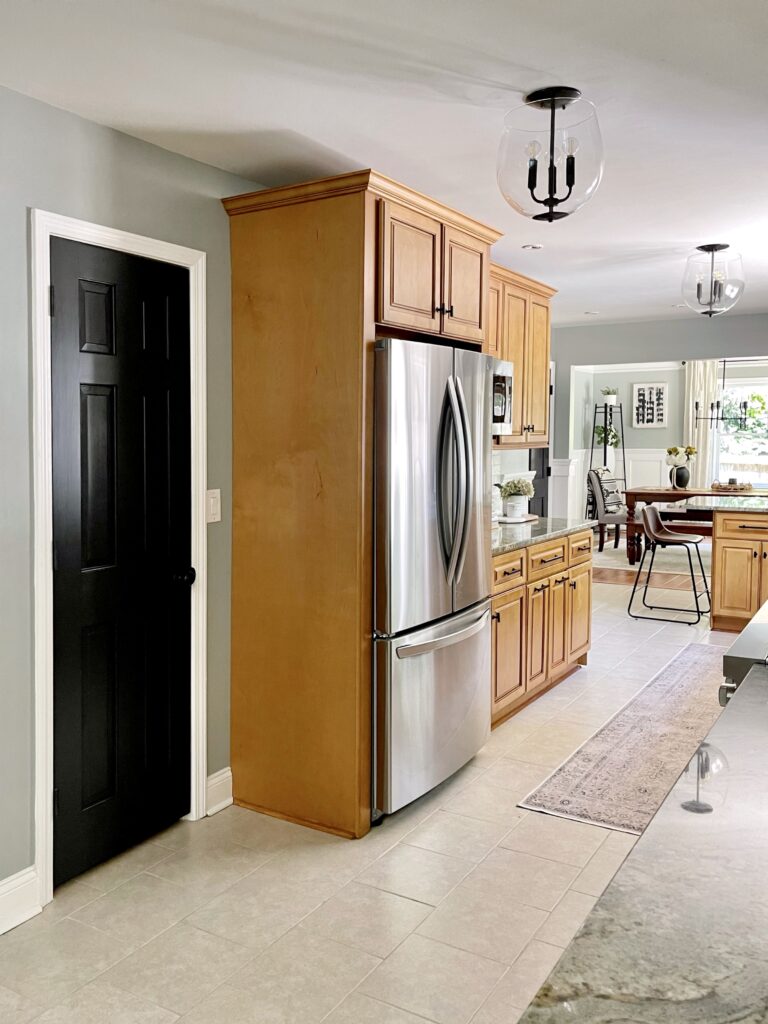 Below is a quick sketch of my pantry (for perspective). Also, to maximize the space and my 8-foot ceilings, starting from the bottom, I spaced the shelves about 16 to 18 inches apart and at 16 inches deep.
The shelves closer to the ceiling are roughly 12 to 14 inches apart and house some our our least-used items like serving platters, and special dishware.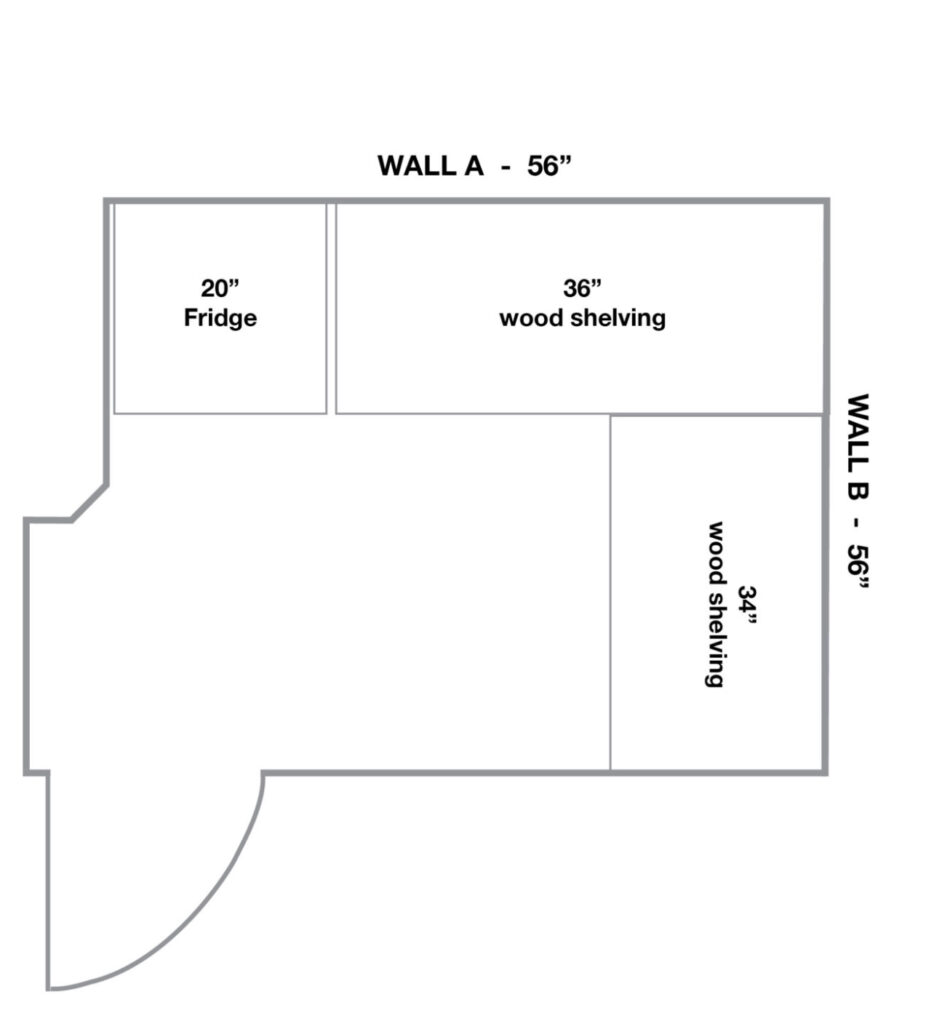 I'm so glad you stopped by! Be sure to check in weekly on this blog for updates and also catch up on my daily lifestyle and home decor tips by following me on the gram @thefarafix